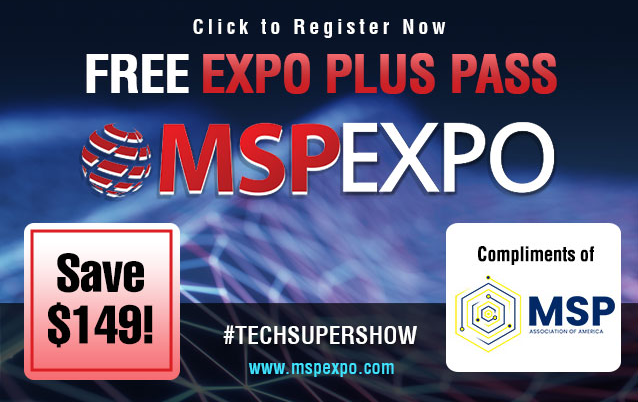 MSP EXPO FEBRUARY 2024
February 13, 2024
-
February 15, 2024
Where the MSP EXPO FEBRUARY 2024 MSP/Channel Community Meets Every Year to Discuss Opportunities, Security, and Business Growth
Drive more recurring revenue
Increase the valuation of your MSP
Generate more inbound inquiries and win more deals
Deliver better customer service
Evaluate today's most sought-after technologies
Come meet with the right people, choose the right technology options for your needs, and always keep an eye on protecting your customers' assets with best-in-class cybersecurity tools.
MSP Expo is a key piece of the ITEXPO #TECHSUPERSHOW. This collection of events provides the forum where technology decisions are made to produce better business outcomes – for tech buyers, MSPs/resellers, service providers and solutions providers alike.
By showcasing everything important in communications under one roof, MSP Expo is the best use of your precious time and money.
MSP Expo breakout sessions focus on helping you make your business more valuable
Special workshops and demo sessions help you evaluate specific vendors' offerings
Keynote speakers provide a big-picture approach to What's Next in communications
400 exhibitors on the expo floor let you compare solutions and actually choose the right products for your organization
Related Events