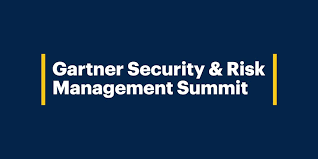 Gartner Security & Risk Management Summit
June 3, 2024
-
June 5, 2024
Gartner Security & Risk Management Summit 2023
 addressed the most significant challenges that security and risk leaders faced as they respond to and drive change.
At the conference, the top 5 priorities that cybersecurity leaders met on included:
Infrastructure Security
Application and Data Security
Cybersecurity Leadership
Market Dynamics
Operations
We hope you enjoyed the 2023 Gartner Security & Risk Management Summit!  If you missed it, be sure to explore what was covered at the conference.
The program for the 2024 conference is underway and we look forward to sharing details soon!
Related Events