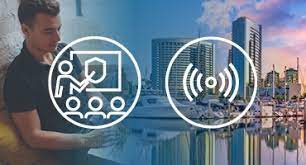 Cyber Security Training at SANS
May 9, 2024
-
May 14, 2024
Come to San Diego for Hands-On Cyber Security Training
Attend in San Diego, CA or Live Online
Learn real-world cyber security skills from top industry experts during SANS Security West 2024 (May 9-14). Join us In-Person in San Diego, CA or Live Online to experience interactive training with hands-on labs, practice your skills during NetWars Tournaments, and network with your peers in real time. Choose your course and register now!
SANS Security West 2024 Features:
Courses offered In-Person or Live Online
Core, Cyber Defense, and DFIR NetWars Tournaments: In-Person only
Practical cyber security training taught by real-world practitioners
Hands-on labs in a virtual environment
Courses include electronic and printed books
Most courses align with GIAC certifications
Please note, courses are available In-Person in San Diego, CA or Live Online during this event. Please see course details below for availability. For In-Person courses, seating is available on a first-come, first-served basis. Register now to secure your spot.
Live Online Training
Live Online courses include live stream instruction with real-time support from GIAC-certified teaching assistants, plus an archive of course lectures uploaded to your account daily during the event and four months of access to your course lecture recordings.
SANS Live Training Offers You
Flexible Options: Interactive, immersion-style training available Live Online or In-Person with opportunities to network with and learn from other professionals.
Courses on the cutting edge: All courses are designed to align with dominant security team roles, duties, and disciplines.
Training from the best: SANS instructors are active security practitioners who bring their extensive knowledge and real-world experiences to the classroom.
GIAC Certification: Several certifications align with SANS training courses, validating student mastery for professional use in critical, specialized InfoSec domains, and job-specific roles.
The SANS Promise: You will be able to apply the skills and techniques you've learned as soon as you return to work.
Related Events