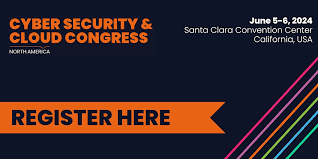 Cyber Security and Cloud Expo 2024
June 5, 2024
-
June 6, 2024
Strengthening the Cyber Security & Cloud Infrastructure
Cyber Security and Cloud Expo is the leading event for Zero Trust, Threat Detection & Response, Training, Talent & Culture, Identity & Access Management, Application Security, and Data Security.
Registration for the upcoming Cyber Security & Cloud Congress North America 2024 at Santa Clara Convention Center, California on June 5-6 is now live!
Join us again to hear from leading Cyber Security & Cloud experts and discover key strategies in the world of Cyber Security & Cloud!
Don't miss the opportunity to explore this innovative technology and its impact on a range of industries including, manufacturing, transport, supply chain, government, legal sectors and financial services energy, utilities, insurance, healthcare, retail and many more.
Related Events