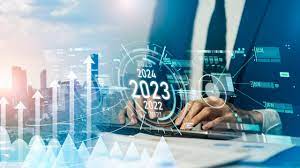 AuthenticateCon
Save the Date! October 16-18, 2023
Authenticate 2023: San Diego, CA and Virtual
The Authenticate Conference is the industry's only conference dedicated to the who, what, why and how of user authentication – with a focus on the FIDO standards-based approach.

Details will follow soon.
BOUT AUTHENTICATE
Hosted by the FIDO Alliance, Authenticate is the industry's only conference dedicated to all aspects of user authentication – including a focus on FIDO based sign-ins. It is the place for CISOs, business leaders, product managers, security strategists and identity architects to get all of the education, tools and best practices to roll out modern authentication across web, enterprise and government applications. Join these industry leaders as they come together at Authenticate 2023, and get the latest tools and insights to get your organization on the path to strong, modern passwordless authentication.
ABOUT FIDO ALLIANCE
The FIDO Alliance is an open industry association with a focused mission: authentication standards to help reduce the world's over-reliance on passwords. The FIDO Alliance promotes the development of, use of, and compliance with standards for authentication and device attestation. The FIDO Alliance is working to change the nature of authentication with open standards that are more secure than passwords and SMS OTPs, simpler for consumers to use, and easier for service providers to deploy and manage.
Related Events